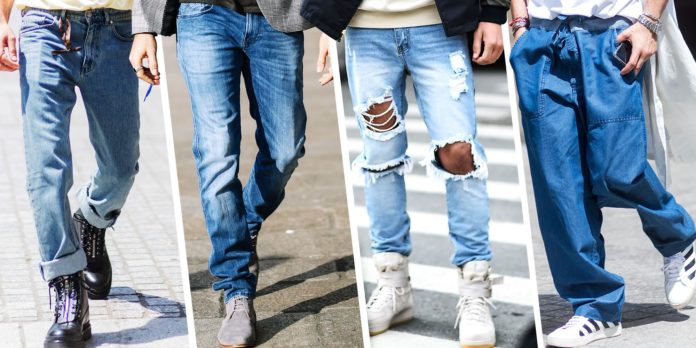 If you are one of those who love being fashionable, you should know that skinny jeans have already left the streets. Now this piece of clothing is used a little more loosely, allowing a little breathing to the legs and ankles.
New Trend in Jeans

We all know that fashion comes and goes, and in the case of jeans, cigarettes go and straight cuts come back . But it should be noted that this straight cut has more tendency to be loose and not so close to the body; In addition, a high waist is added to stylize the figure.
The boutiques and recognized brands have already started to take these jeans to the market, keeping in their fabrics the classic navy blue and light blue colors with wear effect, but without breakage of any kind. The colors of the fabrics are not new, but some of the jeans accessories are. Certain brands are betting on adding to these new jeans large outer pockets in the area of ​​the thighs, rectangular and symmetrical in appearance.
Also, there are others who have decided to try patchwork . The patchwork technique is simply to put some patchwork or accessories to the jeans that are of a different fabric or perhaps of the same composition, but of different color. This gives the appearance of having a patch on the jeans, and that's where the patchwork name comes from. Some combine this with the large pockets, the pockets being made with a different fabric from the rest of the jeans.
Anyway, the high-waisted straight jeans come back to fashion both in its classic version and with some peculiar aspects. So do not delay in choosing the style that best suits you and start using your fashion jeans.